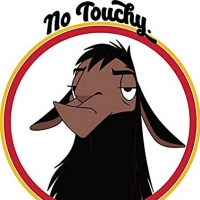 Hands Free During Cold/Flu Season
March 4, 2020
We are in a cold and flu season – as well, there are some elevated concerns about the COVID-19 Caronavirus, even though there have been no cases reported in Montana. While illnesses are always with us, there are times when we would do well to take extra care and precautions – and this is one of those times.

At Atonement, we will go "hands free" with the sharing of the peace and the Lord's Prayer until this cold and flu season is over. We're also more regularly sanitizing the "touchable" surfaces around the church (door handles, faucets, etc.) to mitigate the spread of unwanted bugs.

But we also want to offer some good reminders about some of our other basic public health practices:
Stay home if you are ill. Jesus understands!
Regularly wash your hands. ("Wash your hands and say your prayers, because germs and Jesus are everywhere!")
Avoid touching your eyes, nose and mouth.
Cough and sneeze into elbows.
It's okay not to shake hands when you greet others.
Don't panic… keep coming to church!
Back