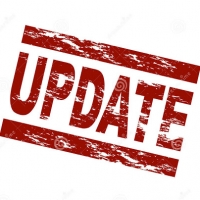 Important Covid-19 Update to Worship
October 9, 2020
The surge in COVID-19 active cases in Montana and Yellowstone County and the guidance from local health authorities has informed our Council leadership to discontinue in-person worship services, including weddings and funerals. Last month, we have returned to online-only worship, Bible studies, education, and youth ministries. We see this not only as a way to protect our members from exposure, but also supporting our broader community efforts to curb the rise of infection and to support our burdened medical community. This is one way we "love our neighbor" in these unique times. We will continue to monitor the progress of active cases and resume on-site ministries as we see a 4-week decline in active cases. Thank you for your support of our congregation and our mission to improve and enhance the lives of people in our community!

God is good. All the time.

In Christ,
Pastor Darren, the Atonement Lutheran Staff and Church Council

Please help us by reaching out to the folks you know who attend, that may not have access to the internet or email, and pass this information along.
Thank you!
Back