Spark Faith

Sunday School—All kids, preschool through sixth grade, are invited to join us at 9:00am each Sunday during the school year, for music, activities and fun! Centered around the Spark curriculum and Bible, kids are encouraged to explore God's Word through scripture and age-appropriate activities.
Catch the Vision—Share the Hope—The Sunday School children donated a "noisy offering" of $235.53 in home-made banks to the Catch the VisionShare the Hope campaign! Thank you for your generosity!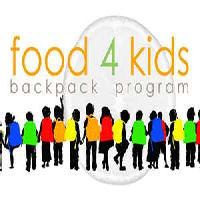 Backpack for Kids—The 3rd/4th grade class, along with their teacher, Deb Rensvold and Holly Rensvold, made banana bread for the Backpack for Kids program. This important program ensures that children have enough food over the weekend/out of school. Thank you for caring about your neighbors!
Buck a Chick for World Hunger—During the month of March, the Sunday School youth colored chick pictures and donated a "Buck a Chick" totaling $53.00! This money will be donated to the ELCA World Hunger program. Each dollar will buy one chick that will provide eggs and protein for people in third world countries.