Interfaith Hospitality Network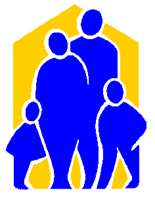 Atonement is one of 21 Billings congregations in partnership with Interfaith Hospitality Network (IHN) assisting homeless families with meals, shelter, basic needs, support and transportation. It is our privilege to host and get to know our guest families during their time with us. Visit http://www.billingsihn.org/ for more information on the Interfaith Hospitality Network.
"I don't want to leave. Can't I stay with this church?" This was a recent comment made by an IHN guest to Betty Jo Furstenberg, Atonement member and IHN volunteer. Furstenberg notes that Atonement is grateful we can share a certain portion of the lives of those trying so hard to improve themselves.