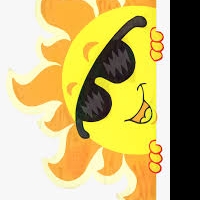 Summer Scavenger Hunt
June 9, 2020
The First Annual Atonement Lutheran Summer Scavenger Hunt will be on Sunday, June 28th. Cost is $20 per team, payable through the following:
Give+ app
Via this webpay link
Mailed to the church office
Click here to register
your team and then
email
the registration form to doyfam@atonementbillings.org
.
Teams can be made of up to 5 players and all proceeds will go towards sending Atonement youth to the 2021 ELCA Youth Gathering. The scavenger hunt will begin with teams meeting at the church at 4:00 pm. Teams are encouraged to come up with a fun and unique theme for their uniform or costume.This is not required, but a prize will be given out to the team with the best team attire. Handouts will be given to each team with a list of puzzles, riddles and questions. The answer to each of these will reveal a location for your team to go to. Once there you will take a photo on your phone of that location and text to the scorekeepers back at the church. Some of the items on the list may be worth more points than others or give the opportunity for bonus points at that location. There will be a variety of locations and it is not required to reach all of them. Teams will need to keep track of time and be
back to the church by 6:00 pm
. in order to find out the winners. Prizes will be given to the team winning Best Team Uniform as well as teams placing 2nd and 3rd. The 1st place team will win a grand prize and a one of a kind trophy! This will be a fun, safe and socially distant way to get out of the house while also connecting to church friends and family.
Back