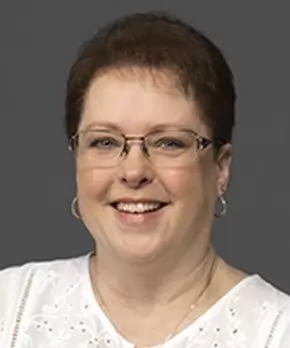 Christina Kapperud
Office Administrator
Christina was born and raised in the Fargo-Moorhead area, she attended Northwest Technical college and Minnesota State University where she earned her Micro Computer Support and Networking AAS degree. She worked at Palliser Furniture as a Shipping coordinator, US Bank as a Dispute Representative and Concordia College as an Administrative Assistant in the Student Affairs office. Christina then moved to Duluth, MN and worked at St. Scholastica as an Administrative Assistant in the Nursing Department, North Shore Veterinary Hospital as an Office Assistant, was a personal chef for the Pallucci's and a Foster Parent for St Louis County. She and her husband fostered forty-seven children over 10 years and moved to Billings in 2016.
Christina married Ryan in 1985 and they have six children, eight grandchildren and five great grandchildren. She enjoys crocheting, scrapbooking, gardening, cooking, and spending time with her family and friends.

.